The Book Pushers is excited to be a part of the Blog Tour for Entangled publishing's newest release – Wild Encounter by Nikki Logan. Nikki is here today to give us a nice long excerpt from Wild Encounter, ENJOY!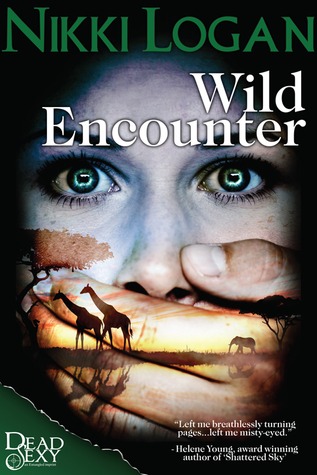 "I can't. That jeopardizes everything." His words were half-snarl but She got the sense that it wasn't all at her. He may have seen straight through her poor attempt at seduction but she could see through him a little too. A decent heart beat beneath her trembling fingers.

"Then I'm going to stick with you," she grasped. "At this point, you are my best chance of survival, which is all I'm interested in. My survival and the dogs' survival." She locked her eyes on his. "I'll do whatever it takes to secure that."

"Whatever it takes?" He shuffled closer, his voice dangerously low.

She lifted her chin and fired off her steeliest glare. He looked unimpressed. He tipped his head down closer to hers.

"Just so I'm clear…" His whisper tickled her neck hairs to attention. "Regardless of what I do, you're going to create the illusion you're my property in the hope I'll protect you? Me, one of the men who kidnapped you?"

Clare swallowed a sudden rush of uncertainty. "If necessary."

He stood less than an inch away from her, chest heaving, mouth close to touching hers. Her tipped-back head swam with his proximity and she struggled in vain against the current of his surging energy.

"I'm damned no matter what I do. Why would I hesitate to take what you're so kindly offering?" he asked, one eyebrow raised.

Her mouth turned to ash as she finally saw the danger she had created for herself.

"Congratulations," he pressed her small body to the wall with his big one, his lips dangerously near. "You've just created a scenario in which I have absolutely no motivation to treat you well. Was that what you had in mind with this plan of yours? How far would you have gone to play it out?"

Oh God— Her knees deserted along with her courage and her skin roared fierce heat. But his body pressing hers into the wall kept her upright. She shook her head, dislodging a nervous tear that ran down to where their mouths nearly met. He closed the gap, tasted the tiny droplet where it slid to a halt on her upper lip, and lingered there a moment.

It was a half-kiss designed to send a message. Angry and mean and intended to scare her. Her heart thundered. But his low words against her parted lips were private and oddly gentle.

"I know you're frightened. I know you're desperate and, for some reason, you are more worried about the survival of those bloody dogs than you are of your own." He moved his mouth round close to her ear. "But know this, Clare. I am by far the most decent man in this house, and given how badly I want to lock this door, rip those crisp, clean clothes off you and not come out for a week—" She stifled a sob. "—that should give you an indication of the sorts of dangerous things every other man in this house is capable of if you open the door to them like you just did for me. Have I made myself clear?"

A single word struggled past the lump in her throat. "Crystal."

"If it's survival you want, then you need to fight and kick and scream at every one of us, and that includes me." He pushed away from her and took a moment to collect the chair. "In fact, right now, I would say most especially me."

He walked from the room, slamming and locking the door behind him.
Barnes & Noble | Kindle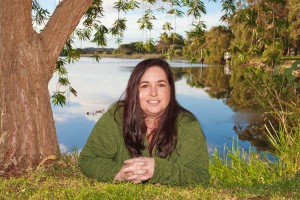 Nikki Logan lives amongst a string of wetlands in Western Australia with her long-suffering partner and a menagerie of furred, feathered and scaly mates.
She studied film and theatre at university, and worked for years in advertising and film distribution before finally settling down in the wildlife industry.
Her romance with nature goes way back, and she considers her life charmed, given that she works with wildlife by day and writes fiction by night–the perfect way to combine her two loves.
Nikki believes that the passion and risk of falling in love are perfectly mirrored in the danger and beauty of wild places. Every romance she writes contains an element of nature, and if readers catch a waft of rich earth or the spray of wild ocean between the pages she knows her job is done.
Author's Website | Facebook | Twitter | Goodreads
Entangled Publishing is giving away one ebook copy of Wild Encounter to one lucky commenter. Just leave a question or comment for Nikki to be entered to win! Giveaway is open international and ends on October 11th. Good Luck!
allowfullscreen>